Today the Erie Canal is a popular site for recreation all year-long. The towpath is frequented by walkers, joggers, and bikers year-round. Mid-May to October you will find leisure boats, crew teams, and tour boats on the waterway.
The Erie Canal is a 200-year-old modern engineering marvel that extends from Albany to Buffalo. It runs right through Rochester. You will find beautiful villages and hamlets alongside the canal. We traveled to Palmyra, Macedon, Fairport, Bushnell's Basin, Pittsford, Brighton, Greece, Spencerport, and Brockport. Each of these stops offers a unique experience.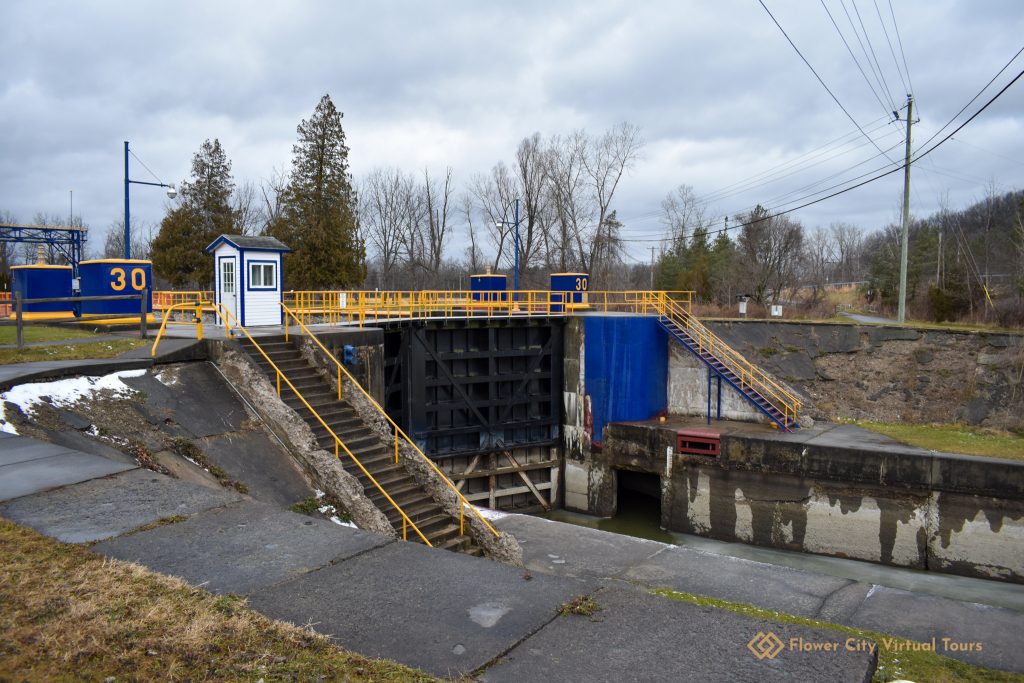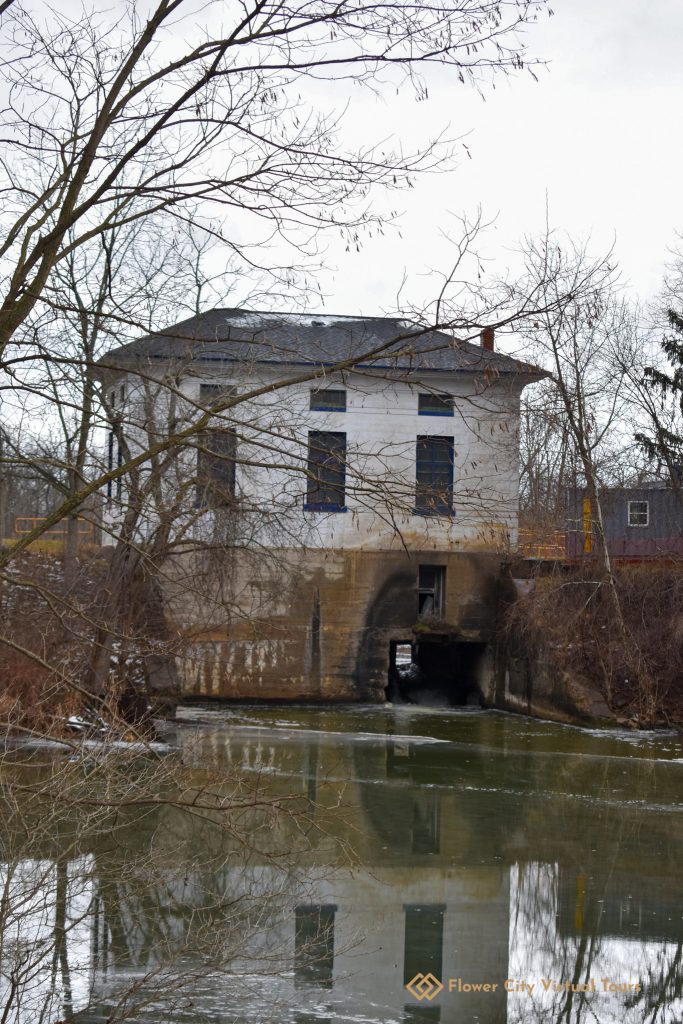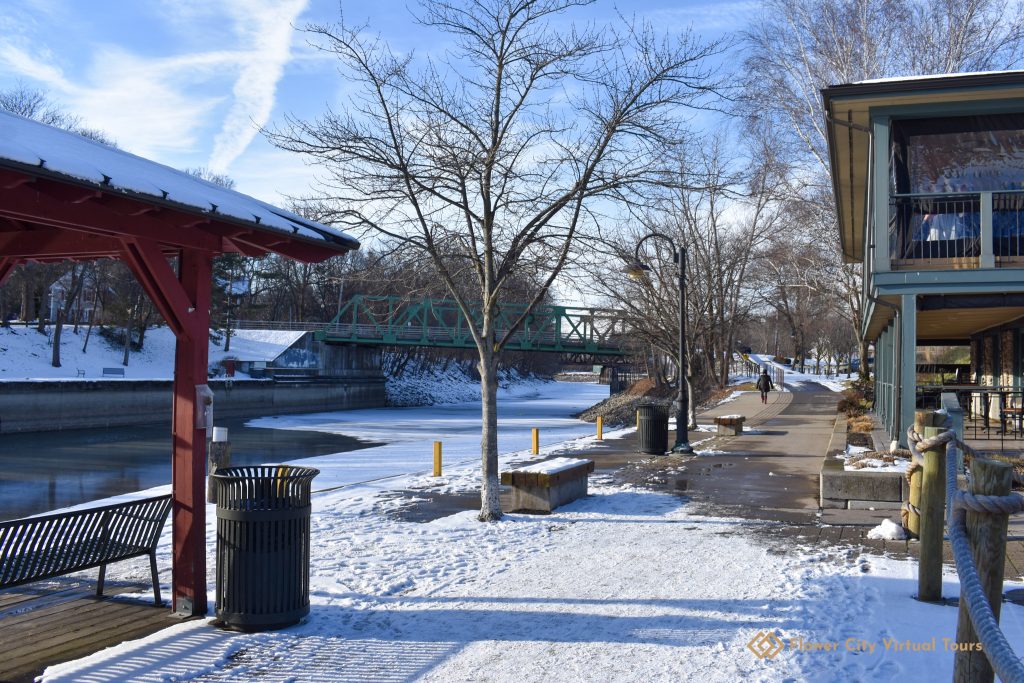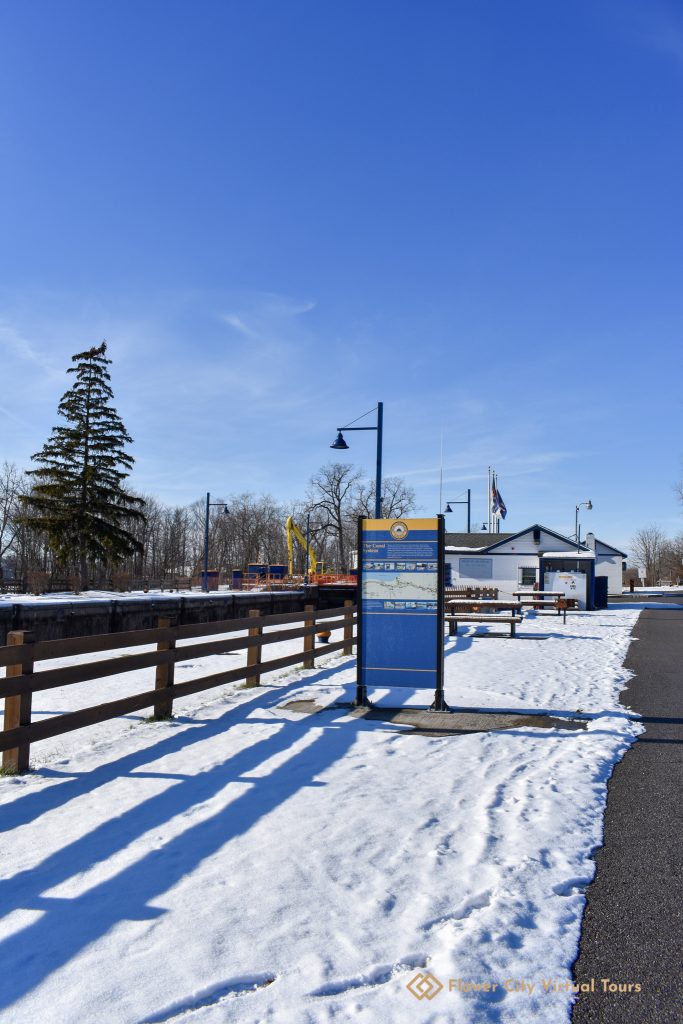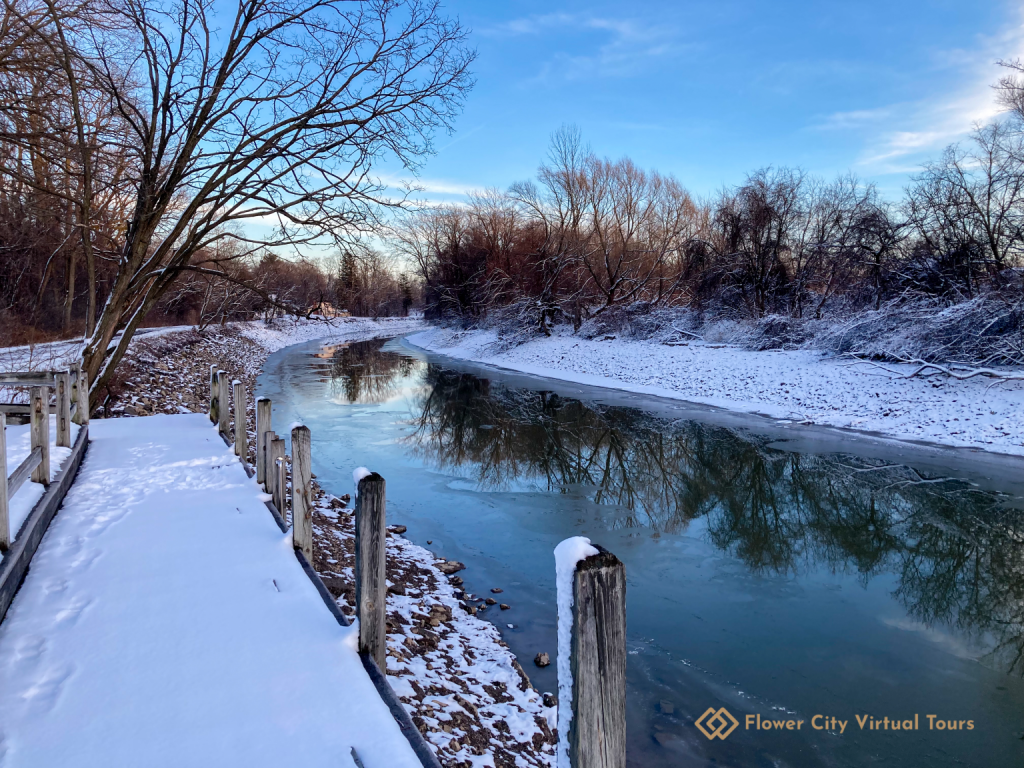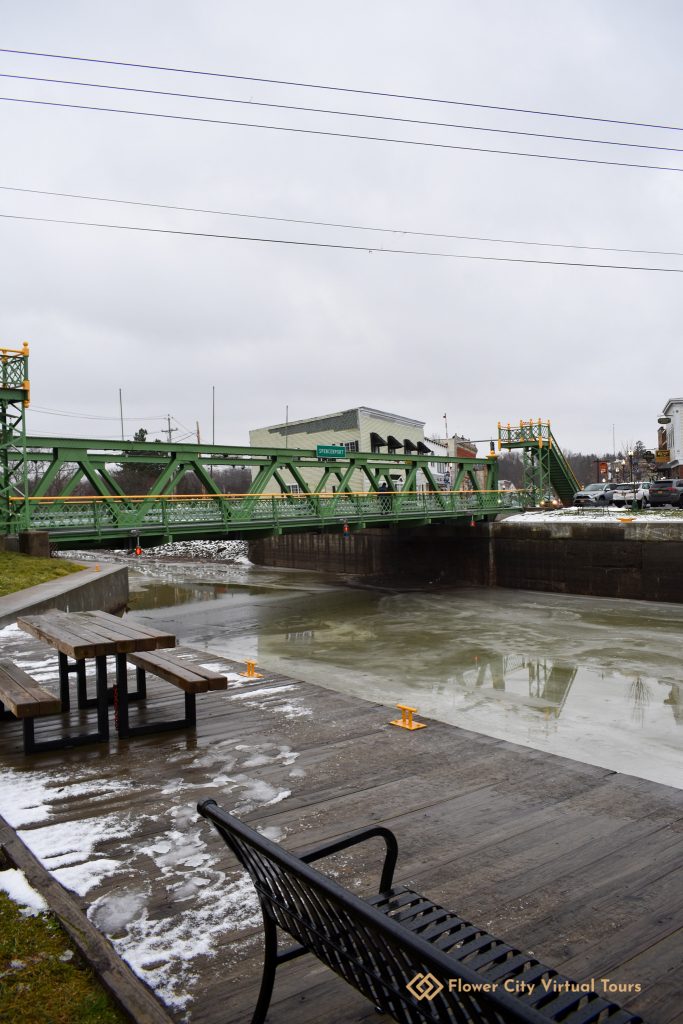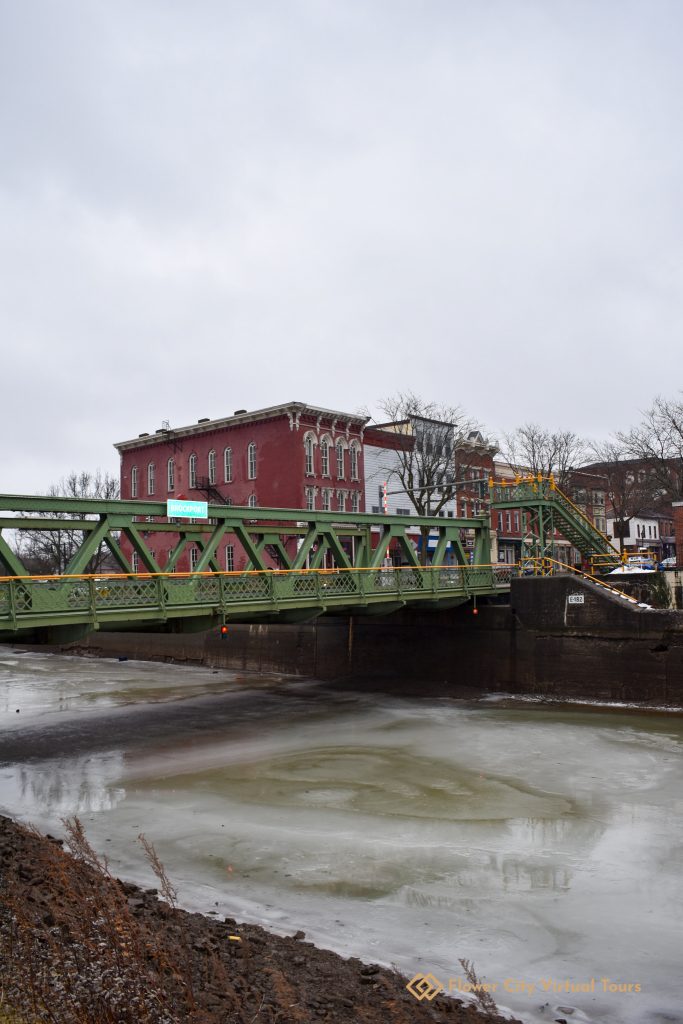 Boat Tours
Colonial Bell Tour Boat Cruises:
Tour Boat Cruises are a great way to experience the canal. You can go on a Colonial Belle Tour Boat Cruise from Fairport:
400 Packett's Landing. For more details: www.colonialbelle.com or call (585)223-9470.
Jazz 90.1 Jazz & Blues Cruises:
For a unique experience: Jazz 90.1 has Summer and Fall jazz and blues cruises aboard the Colonial Bell. They are very popular and usually sell out, so be sure to book early. Tickets go on sale in April.
The 2022 Schedule:
June 13th The Laura Dubin Duo $35
July 11th Jimmie Highsmith Jr. $35
August 15th The Bill Tiberio Band $45
September 14th Hanna PK and the Blue Hearts $35
Tickets are available online at: www.jazz90.1.org
Cruises include: A light meal onboard, cash bar, live entertainment, and a cruise aboard the Colonial Bell.
Sam Patch Canal Boat Tours:
From Pittsford: 12 Schoen Place you will find the Sam Patch Canal Tours. Check out: www.sampatch.org or call (585)662-5748 to make a reservation. If you tow a boat, there are nearly 80 public boat ramps along the NYS Canal System.
Other Activities:
Feeling adventurous?
Erie Canal Boat Company has an Adaptive Paddling and Cycling Center (APACC) an accessible, friendly, safe environment for people to kayak and cycle. Located at: 7 Liftbridge Ln in Fairport www.eriecanalboatcompany.com or call (585)748-2628.
Towpath Bike Rental 21 Schoen Place Pittsford www.towpathbike.com (585)381-2808
Fairport:
We are including some fun stops in both Fairport and Pittsford that you might want to explore. Fairport is known as the "Crown Jewel of the Erie Canal" it's a charming village on the canal with beautiful parks, restaurants and shops to explore all a walking distance from the canal.
Perinton Park provides direct access to the Erie Canal and the Canalway Trail, including overnight docking.
Fairport Village Market is home to a variety of retail shops, restaurants, and a library.
Eat & Drink:
There are several options for great food and drinks.
Just to mention a few are:
Faircraft Brauhaus
Fairpour Coffee Roasters
Fairport Brewing Co.
Fairport Village Inn
Iron Smoke Distillery
Mac's Philly Steaks
Moonlight Creamery
Mulconry's Irish Pub
TK's Pizzeria
Grocers/Markets:
Lombardi's Gourmet
Skip's Meat Market
Pittsford
Pittsford also has a variety of shopping experiences within the Historic Village and along Schoen Place all walkable from the canal.
Eat & Drink:
Aladdin's Natural Eatery
Copper Leaf Brewing
Erie Grill
Jojo's American Bistro
Label 7
Lock 32 Brewing Co.
Pittsford Dairy
Pittsford Pub
Simply Crepes
Via Girasole Wine Bar
Other Parks to Explore along the Canal in Rochester:
Carpenter Park, Pittsford
Erie Canal Nature Preserve, Pittsford
Great Embankment, Pittsford
Greece Canal Park
Lock 33 Canal Park, Rochester
Lock 62 Canal Park, Rochester
Towpath Park Spencerport
ERIE CANAL HISTORICAL FACTS:
· The idea of canals has been around since the early eighteenth century.
· In 1808 the mayor of New York City, De Witt Clinton planned the construction of the Erie Canal. He and Governor Morris went to Washington to ask for money to help construct the Canal, but they were turned down. Then, Clinton petitioned the New York State legislature so they could finally build the Erie Canal.
· One of the most revolutionary canals ever built was the Erie Canal.
· The Erie Canal is a 200-year-old modern engineering marvel.
· The Erie Canal was over 363 miles long, 28 feet wide at the top and 40 feet wide at the bottom and 4 feet deep.
· The Erie Canal was built from the Hudson River to Lake Erie.
· The Erie Canal connected the Atlantic Ocean and its burgeoning cities and ports to the Great Lakes system.
· The Erie Canal was built by the state of New York construction began on July 4, 1817.
· The Erie Canal was completed in 1825.
· It took 8-years to construct the Erie Canal.
· It was constructed by tens of thousands of laborers working with hand tools.
· Some people were very skeptical, though. They called it "Clinton's big ditch".
· It cost over 7 million dollars to construct.
· The Erie Canal transformed Rochester into "The Young Lion of the West."
· It was so big it contained 18 aqueducts and 83 locks.
· Between 1836 and 1862, they greatly enlarged the Erie Canal. It was 70 feet wide and 7 feet deep. They decreased the number of locks to 72.
· In 1903, they decided they were going to make it even bigger. It was then 12-14 feet deep and 120-200 feet wide and 363 miles long. Then the number of locks was increased by 57.
· The Erie Canal opened not only western New York–but the entire Midwest and western United States to settlement, agriculture, and industry.
· It led New York to industrialization.
· The Erie Canal made the port of New York the busiest in the nation.
· After the Erie Canal, new towns have been constructed and New York City became the fasted growing city.
· The population went from about 1,500 to 36,400. But by 1850, the population of New York was about three million.
· It cut the cost of shipping from $100 a ton to $8 a ton.
· In 1836, it was able to ship 369,000 barrels of grain, making it a major grain processor.
· Between 1820 and 1840, manufacturing in New York increased by 262%.
· It brought New York luxury goods and many tourists. Some people viewed it as a revolutionary.
· Rochester's canal side villages and hamlets: Fairport, Pittsford, Bushnell's Basin, Spencerport and Brockport.
· After a century of service-punctuated by widenings to accommodate larger and larger vessels-the canal ceased to course through the heart of downtown Rochester; the amazing aqueduct over the Genesee River became the Rochester subway bed and then the Broad Street Road bridge.
· The New York State Barge Canal was routed along the south border of the city, where it now crosses the Genesee River in Genesee Valley Park in a fascinating four-way water intersection.
· Today, the canal remains one of the great engineering marvels in world history and is a four-season recreational and historical treasure.
· The 363-mile Canalway Trail runs from Albany to Buffalo it intersects with the outstanding Genesee Riverway Trail, which bisects the city, running from Genesee Valley Park to Lake Ontario.
ERIE CANAL SOURCES:
YouTube: How the Erie Canal Transformed America (It's History Channel)
YouTube: 200 years on the Erie Canal (CBS Sunday Morning Channel)
YouTube: The Building of the Erie Canal (Oshkosh Media Channel) <https://eriecanaal.weebly.com/bibliography.html>
<https://www.bing.com/search?q=erie+canal+sites+in+rochester+ny&form=ANSPH1&refig=037b7587e8fe4714b7f8af9a3b0abe4d&pc=U531&sp=2&qs=NM&pq=the+erie+canal+in+roch&sk=PRES1NM1&sc=4-22&cvid=037b7587e8fe4714b7f8af9a3b0abe4d> <https://City of Rochester.gov/erie+canal/ <https://bikeeriecanal.com Parks & Trails New York :: Cycle the Erie Canal (ptny.org) Cycle The Erie Canal (ptny.org)