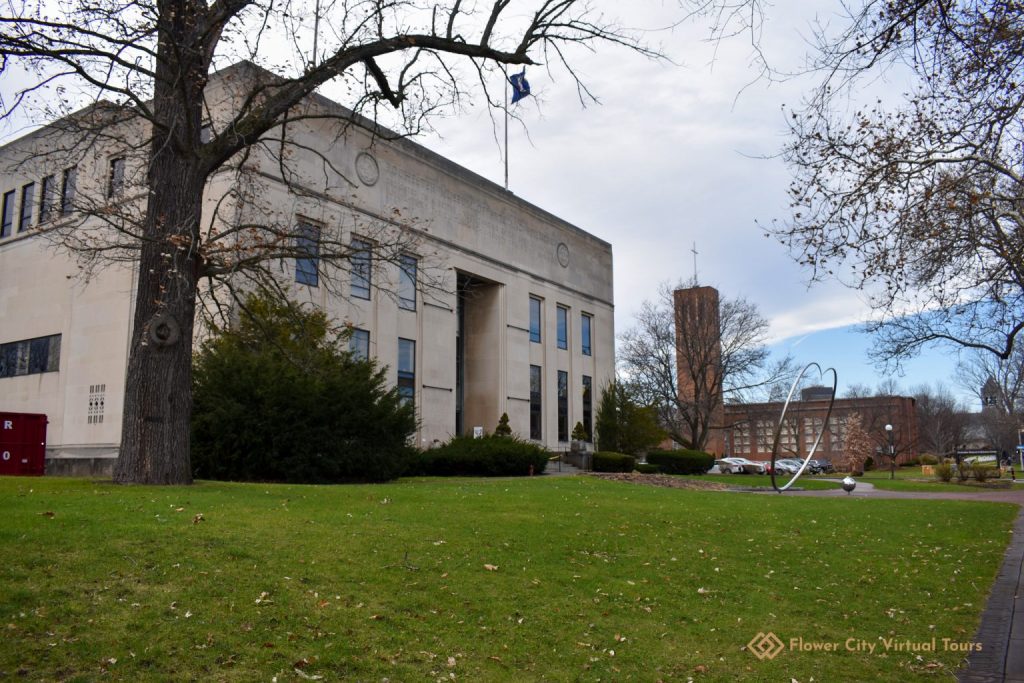 FCVT-Flower City Virtual Tour continues the Discover ROC Series TOP #25 Places to See in Rochester, NY #11-RMSC-Rochester Museum and Science Center and Strasenburgh Planetarium
RMSC-Rochester Museum and Science Center: There is so much to see and do at RMSC-Rochester Museum and Science Center. Science, technology or history buffs of all ages will enjoy the unique, interactive educational experience. This 13-acre campus is just minutes from downtown.
You will find the RMSC is located at: 657 East Avenue Rochester, NY 14607 Contact: (585)271-4320 or https://rmsc.org
Hours: Monday-Saturday: 9:00am-5:00pm Sunday: 11:00am-5:00pm
Member-Only Hours: Sunday 10:00am-11:00am
General Admission: Adult: $18.00 Senior (Age 62+): $17.00 Student (Ages 3-18): $16.00 College Student: $17.00
Discounts: A participating museum of Members for All, a signature access program of the Institute of Museum and Library Services (IMLS).
A $3 reduced admission rate per person, up to 4 people with a SNAP Electronic Benefits Transfer (EBT) card.
Blue Star Museum program offers free admission for active military and their families from Armed Forces Day to Labor Day.
RMSC Fun Facts:
The Museum was established in 1912 as the Rochester Municipal Museum.
The Museum teaches about local history in exhibits such as The American Civil War: The Impact of the Industrial Revolution, Flight to Freedom: Rochester's Underground Railroad and At the Western Door.
A permanent simulator ride will take you on a submarine dive to the bottom of Lake Ontario. There is also a hurricane simulator.
Visitors can participate in different math problem-solving challenges in the Inventor Center.
You can experience an Electricity Theater science show that features a display of indoor bolts of musical lightning produced by twin solid-state Tesla coils
Learn about reflection, refraction, radio waves, color temperature and more at the permanent Illumination: The World of Light and Optics exhibit.
Go outside and learn about the benefits of capturing and controlling stormwater runoff and green infrastructure at the Regional Green Infrastructure Showcase.
Visitors can look forward to new and exciting experiences each year through the traveling and temporary exhibits at RMSC. In the past, these have included: Frogs: A chorus of colors, DaVinci-The Genius, DINOSAURS, Math Midway and Alien Worlds and Androids.
Strasenburgh Planetarium: Journey across the universe via spectacular shows at the Strasenburgh Planetarium.
Two new exhibits were unveiled on June 2, 2022: Rochester's Eyes in Space and Same Sky. These exhibits are open and available to the public in the Planetarium lobby before and after regularly scheduled shows.
Located next door to the RMSC on the 13-acre campus at: 657 East Avenue Rochester, NY just minutes from downtown. Consult the website: https:rmsc.org/strasenburgh to find Show Times and Purchase Tickets On-Line.
General Planetarium Show Admission: Adults: $10.00 Seniors/College Students: $9.00 Children (3-18): $9.00 Children (under 3): Free RMSC Members: Discount $4.00
Star Shows: Adults: $10.00 Seniors/College Students: $9.00 Children (3-18): $9.00 Children (under 3): Free RMSC Members: Free
Laser Shows: Adults: $10.00 Seniors/College Students: $9.00 Children (3-18): $9.00 Children (under 3): Free RMSC Members: Discount $4.00
Museum and Planetarium Combined Admission: Adults: $26.00 Seniors and College Students with ID: $24.00 Children (3-18): $23.00
FEATURED PRESENTATIONS, EVENTS & CLASSES: Dinosaurs at Dusk
Planet Nine, or Not? Planet Spectacular
STAR SHOWS: Stars with CARL The Sky Tonight I See the Sky
LASER SHOWS: Pink Floyd Laser The Beatles in Laser Light Led Zeppelin Laser 90s Laser 70s Laser Dave Matthews Laser Radiohead Laser
Strasenburgh Planetarium Fun Facts: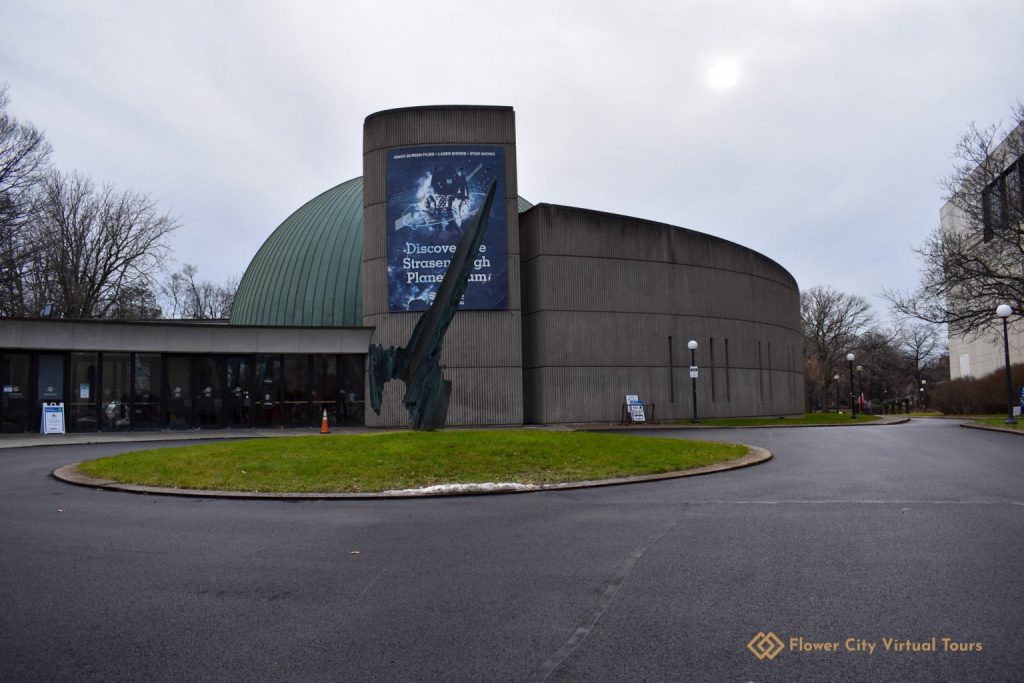 Open since 1968.
Features star shows, giant-screen films and a laser light show under a four-story dome.
The 65-foot-diameter Star Theater seats 225.
The Star Theater houses the first Zeiss Mark VI planetarium projector.
The building design by Carl F.W. Kaelber Jr. was said to resemble a snail shell or a spiral nebula.
You can watch videos of Strasenburgh Planetarium on YouTube.
Trip Advisor Lists it as #26 of 127 Things to do in Rochester.
The Visit ROCHESTER 6/7/22 article RMSC Strasenburgh Planetarium Opens Two New Exhibits details can be found at: www.visitrochester.com/news.
We hope that you get the chance to explore the RMSC and the Strasenburgh Planetarium on your next visit to Rochester. We are certain that you will enjoy them both.