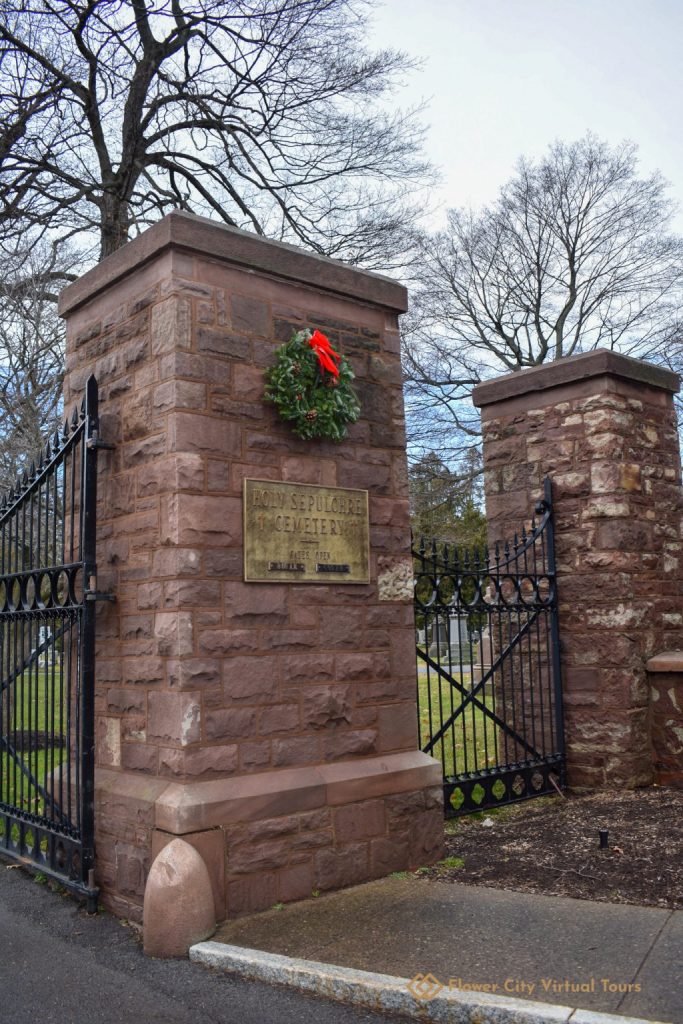 A Catholic Cemetery in Rochester, NY that has both natural beauty and historic architecture.
Located at: 2461 Lake Avenue, Rochester, NY 14612
Contact: (585) 458-4110
Hours: Open Daily 8:00am-7:00pm
Holy Sepulchre Cemetery Facts:
Founded in 1871.
Designed by the most notable gardeners, horticulturalists and landscape designers of the time.
450-acres of sacred land with beautiful landscaping with flowering trees and ornamental planting.
Hosts a beautiful walking rosary path that meanders through Holy Rosary Cremation Garden.
Holy Rosary Cremation Garden includes Four columbarium statues of Matthew, Mark, Luke and John and a center Holy Cross columbarium.
Holy Rosary offers a peaceful setting for prayer and remembrance and cremation options are available.
The Trinity Natural Burial section offers a green burial section for an eco-friendly burial nearby the beautiful Trinity Lake.
First Responders Section features a red, white and blue paver pathway leading to a large center memorial.
The Veteran's Section offers burial for loved ones and their spouses who have served our country in U.S. Military.
In Conclusion:
When visiting Rochester, NY those seeking true peaceful reflection would enjoy a walk through the Holy Sepulchre Cemetery is remarkable.