The 39-acre Ontario Beach Park is located at 4800 Lake Avenue. It contains one of the Great Lakes best natural sand beaches. The park attracts tens of thousands of visitors annually.
Charlotte Pier
The 721 meters long Charlotte Pier is located at 1 Beach Avenue. The Pier offers a half-mile of access to both the Genesee River and Lake Ontario. Its easy accessibility and ample parking make the pier a hotspot for shore fishermen. You will find people walking the pier all 4 Seasons of the Year.
View of the Pier from the beach.
In 2005, an impressive Sailboats sculpture by Peter Macon was commissioned by the City of Rochester.
Rochester Harbor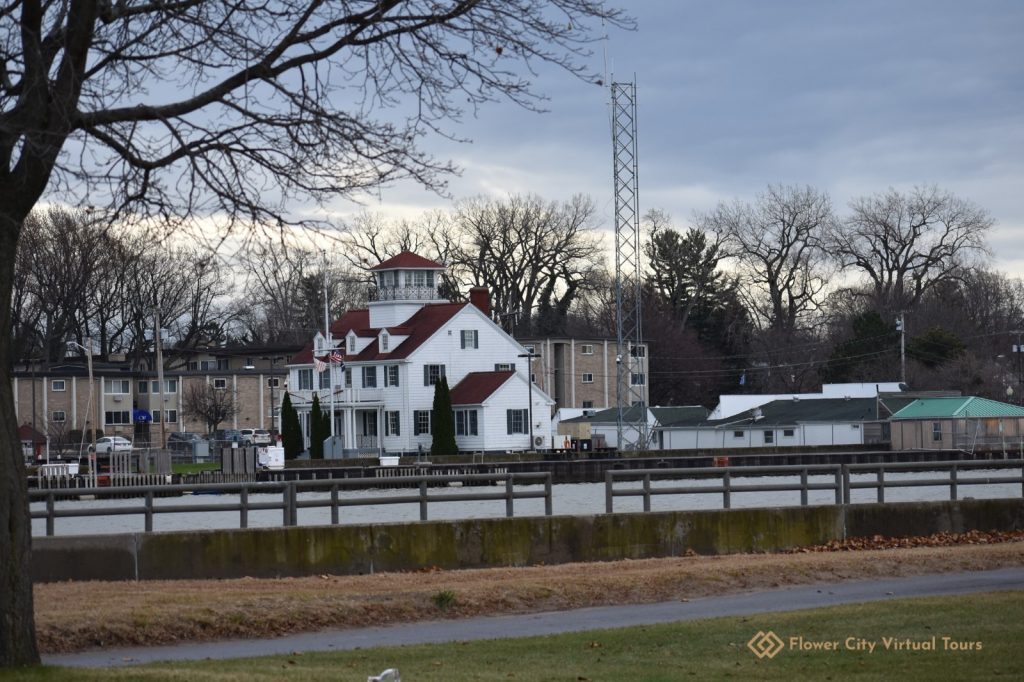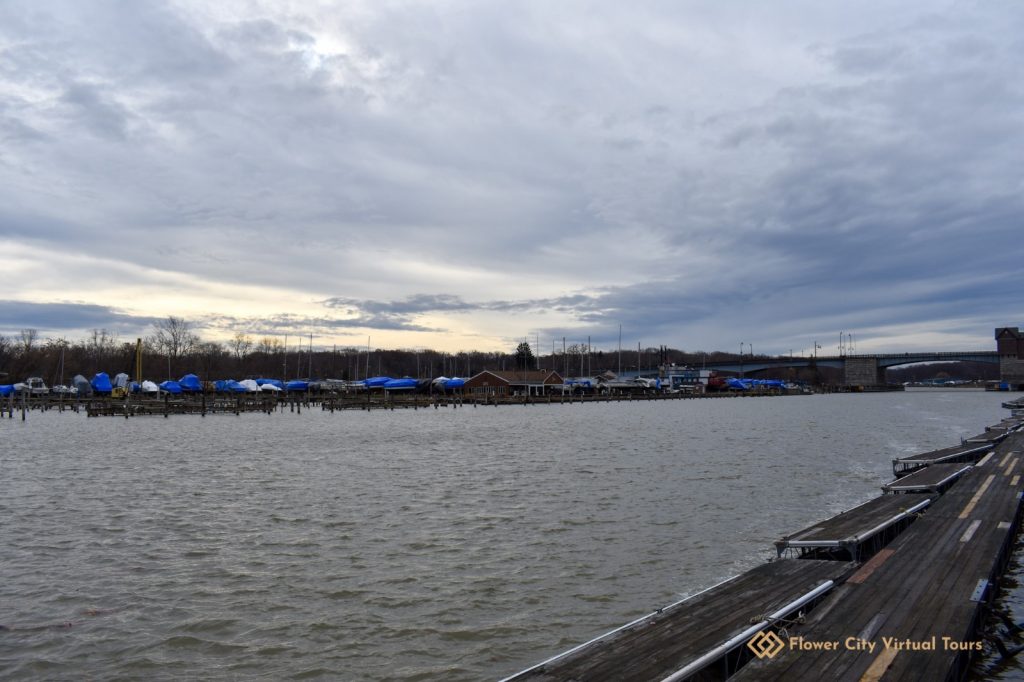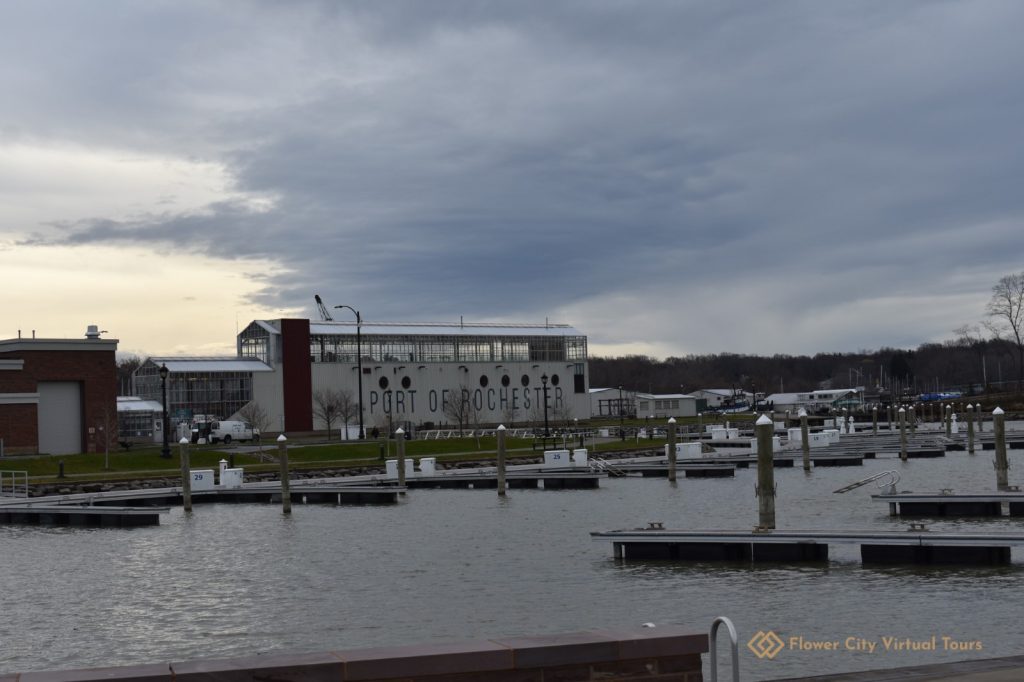 The Port of Rochester is located on Lake Ontario where the Genesee River meets the lake, about 9 miles North of downtown Rochester. It offers restaurants, boat rides, boat slips and facilities available for rent.
The 1905 Historic Gustav Dentzel Menagerie Carousel is housed in the original building and is located in Ontario Beach Park. The beautiful carousel with 52 hand-carved animals and two chariots is open 7 days a week, the season runs June 28th-September 6th 12:00 pm-7:00 pm. The cost is $1 per ride.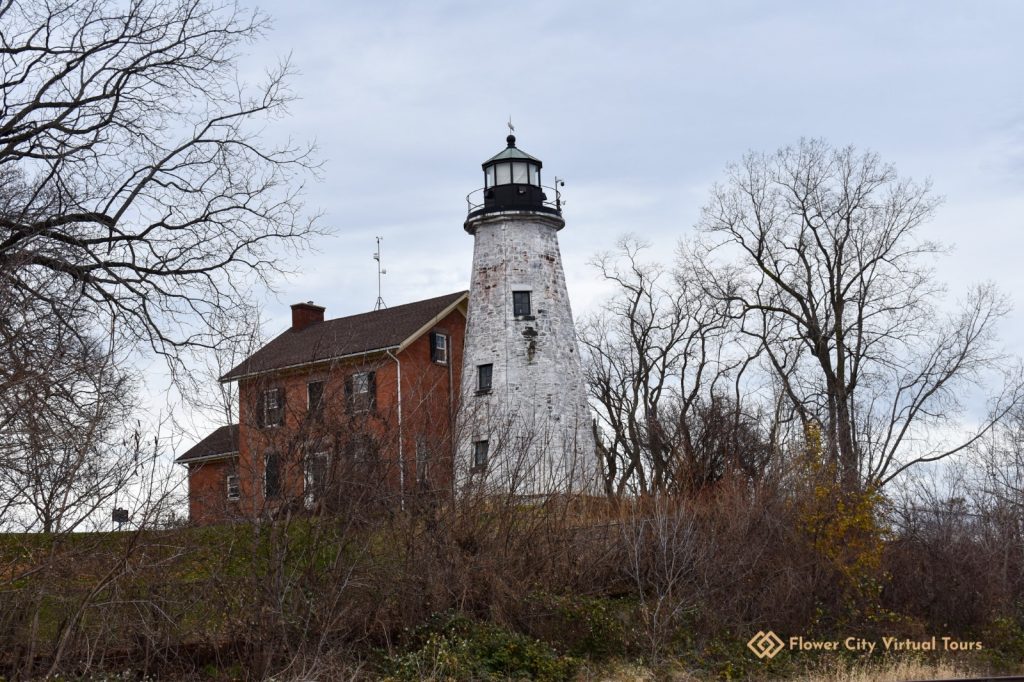 Celebrating a 200th Anniversary, America's oldest surviving lighthouse on Lake Ontario, The Charlotte Genesee Lighthouse is a historical landmark located at 70 Lighthouse Street, tours are available.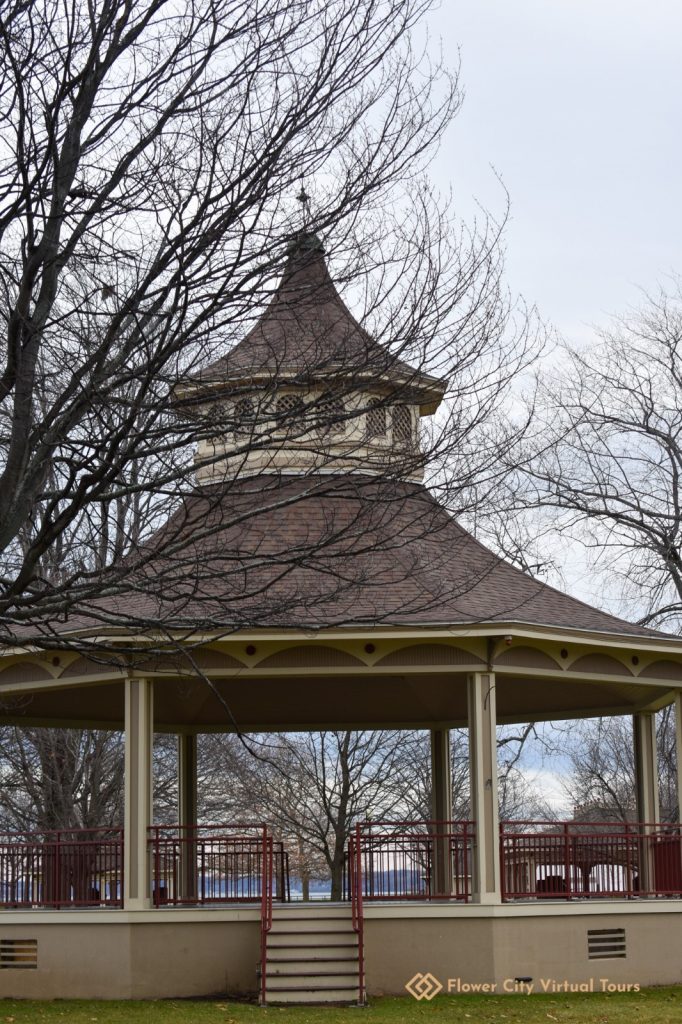 The Performance Pavilion. This year marks the 36th Season of the popular summer concert series, Concerts by the Shore at Ontario Beach Park, at 7 pm on Wednesdays. A list of performers should be available on the website. in late Spring.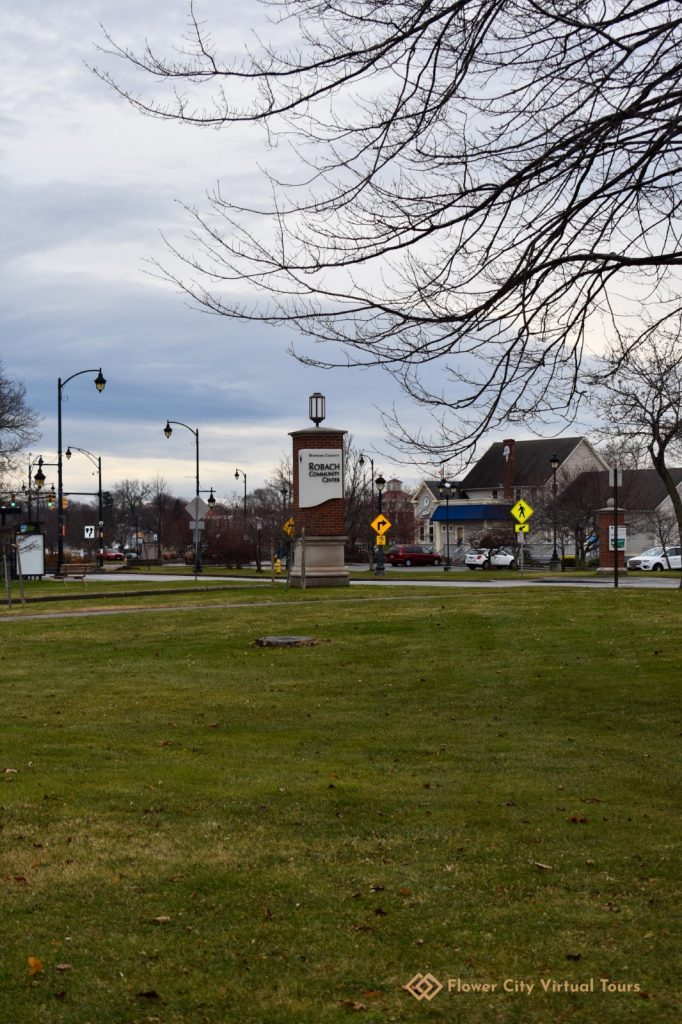 Roger Robach Community Center is available for weddings, parties and picnics. It is located beachfront at 180 Beach Ave. The Ontario Beach Park Program Committee holds Big Band Dances every Wednesday during the Spring (April/May) and Fall (September/October). The OBPPC Information Line: (585)865-3320.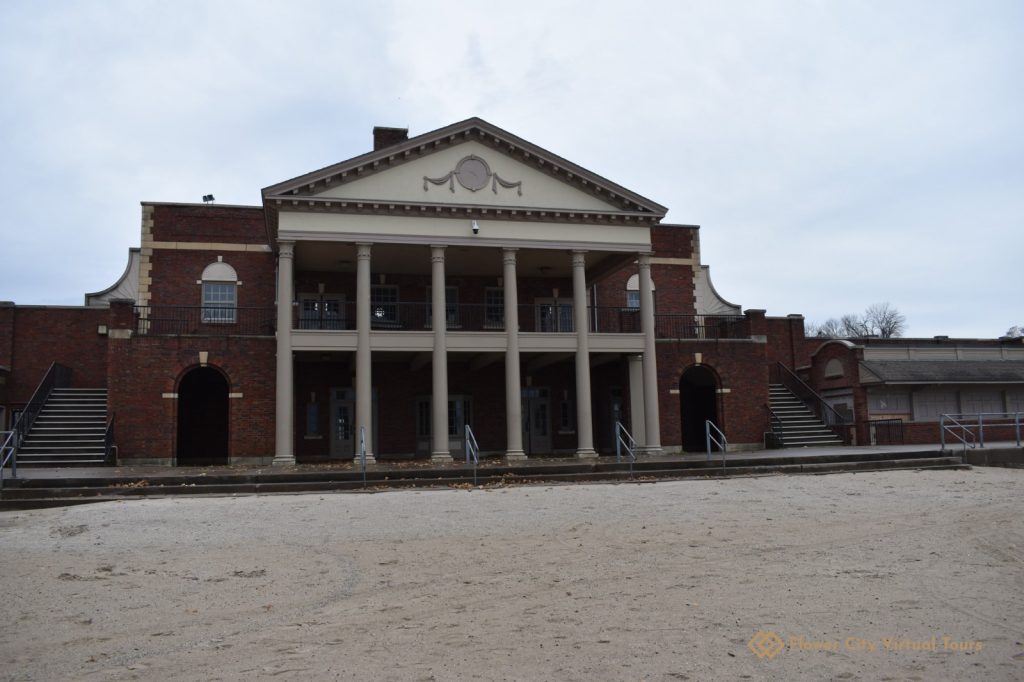 A terrific 40-page Historical PDF "This is where I love to go": The (Re)creation of Plat at Ontario Beach Park (v75i1.pdf) by K. Somerville is available if you want to learn more about the Ontario Beach Park.
Supervised swimming is offered each day from the Friday after Father's Day through Labor Day 11 am-7 pm; for water conditions call (585)753-5887. Glass, pets, and amplified music are not allowed.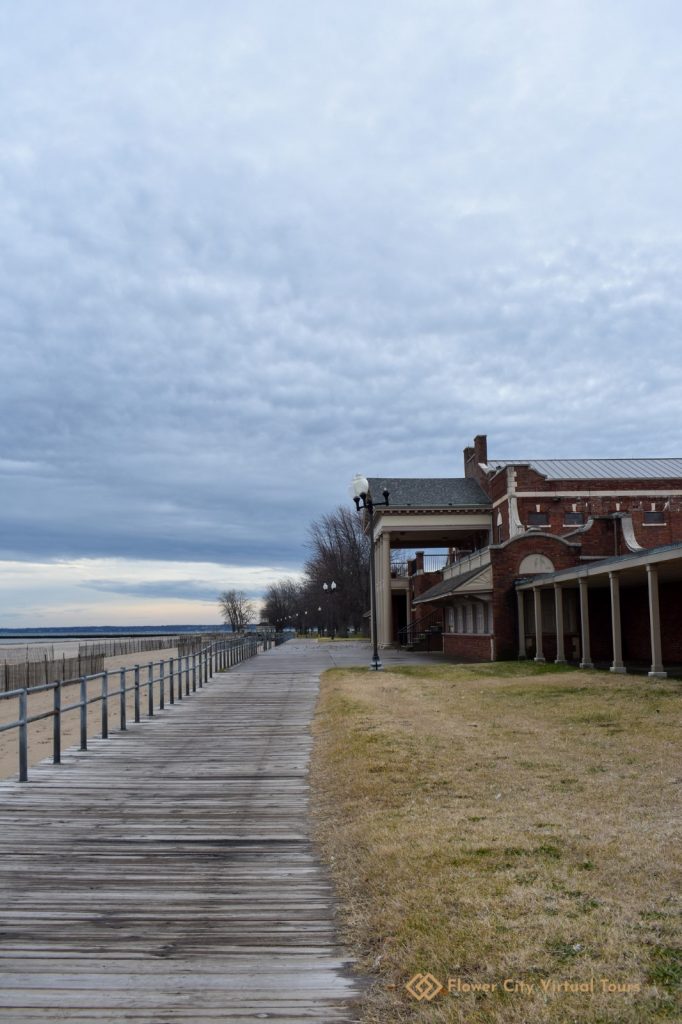 Located at the Roger Robach Community Center on Beach Avenue, 6 Pickleball nets open for the season in early May-October.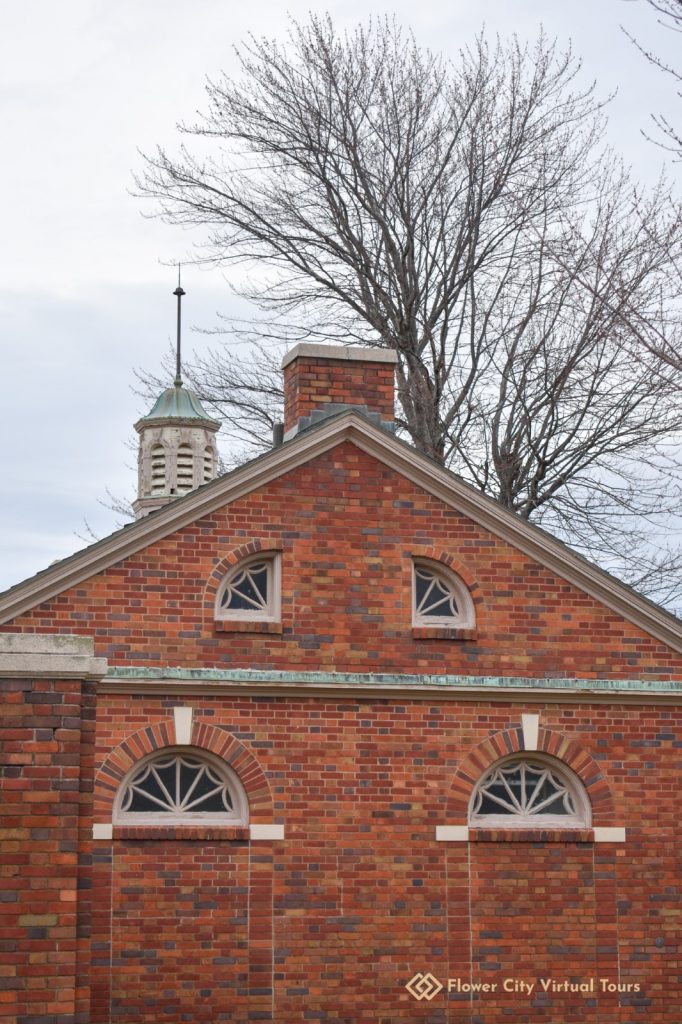 Be sure to walk around the building and take in the gorgeous architectural details.
Take Note: If you are aiming for a longer walk, Turning Point Park and Trail, a nationally acclaimed public works project, is a short distance away. It is a beautiful scenic walk along the river. The www.cityofrochester.gov states: "The trail consists of 3-main parts: 1) the 2,986 ft. land-based trail that utilized an old railroad bed to transition from the top of the bank to the river's edge. 2) a 3,572 ft.-long bridge over the Genesee River Turning Basin, and 3) an all-new land-based trail, 3,406 ft in length, through Turning Point Park North and adjacent to the Genesee Marina."